Custom Development
Every Organization is unique. Locating the software that meets your needs can be next to impossible. Booshway specializes in building applications that perform functions unique to organizations.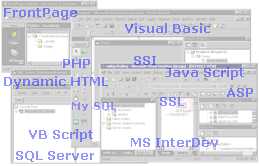 We pride ourselves in the ability to design systems to meet not only your current needs, but your future requirements too. No need to provide a complete "Design Document". Do what you do best and let Booshway analyze your needs and work with you to build a reliable comprehensive system.
Booshway will look at the current and future direction of your organization, as well as, the technological trends of the future to provide timely, complete, flexible and expandable systems.
Whether you need a custom software solution, or enhancement of your existing system Booshway can help.
Contact us to find out how Booshway can help.